HEAR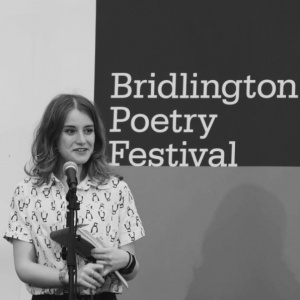 Lydia worked with Akeim Toussaint and Books up North on a performance for TLC's 25th Anniversary celebration in December 2021. Watch the whole event here.
Love Me, Fight Me / Seeking Goldfinch / Bird Tour with Jim – The Hatch Podcast: Birdlife
.
Georgie / Diana / Nina / Ibanda / Ibarra – Love the Words #101 (1:46)
Lent 2020 / Essentials – Love the Words #99 (1:19)
.
.
A Diary of Windows and Small things
Lydia's piece The Little Dog Doorstop appears at 14.30
.
Dancing with Words.
This collaboration for Ilkley Literature festival which brought together poets and dancers to express collaborative works on the theme of 'Truth'. Lydia created a performance piece, titled This is my True Story with the wonderful dancer Akeim Toussaint.
.
.
Qin
Lyla
Charlotte
Ashlie